The People
Wayne McCreight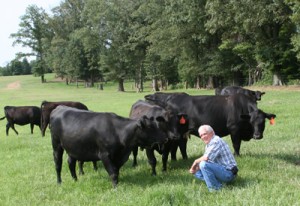 Owner of Benwoody Farm, Wayne McCreight, has been involved in farming since childhood. He grew up on a cattle and row crop farm twenty miles north of Memphis, TN. His passion for farming and cattle began in elementary school with a calf for 4-H and continued through high school with feeder calves in FFA.

He attended college and graduated from the University of Tennessee at Martin in 1967 then began his business career and started the Hamilton-Ryker Company. His desire to also be involved in cattle farming never faded and after becoming an accomplished pilot, he began looking for land where he could raise cattle and develop a runway and hanger to house his planes. The opportunity presented itself in 1994 when he and his wife, Diane, purchased Benwoody Farm.

Slowly, but surely, Wayne and Diane have developed a comfortable, highly efficient, and aesthetically pleasing cattle farm that now has 661 acres in pastures and crops. Wayne completed the Select Sires Artificial Insemination Program in 2007 and the TN Master Program in 2008 and again in 2016.
Diane McCreight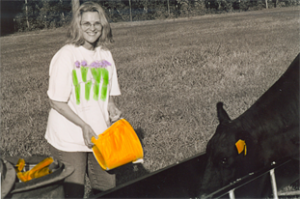 Diane grew up as an "Airforce Brat" living in many different places. She didn't have an opportunity to be a farm girl until she and Wayne bought Benwoody Farm. She graduated from UT Martin and began teaching, retiring from a career in education when the farm was purchased.

Since living on the farm, Diane has enjoyed learning about the cattle industry. She is the Chief Observer for Benwoody-calling A.B or Wayne to inform them "Check on 816, looks like she's ready to calve" or "I don't like the way 707 is walking-you guys take a look at her." Additionally, Diane is involved in organic gardening, observing wildlife, birds, and pond life-which have been fascinating for her and a wonderful source for her amateur photography. Bringing family and friends to Benwoody to fish, ride 4-wheelers, enjoy plane rides, and experience farm life is a joy for her.
Andrew Wilhite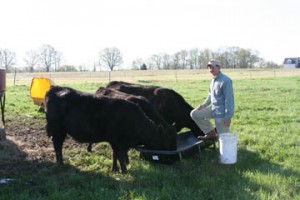 Andrew Wilhite serves as the Farm Manager at Benwoody Farm. He was born and raised in Bolivar, TN. Andrew has always had a passion for working outside and working with animals. His love for animals stemmed from his father's profession as a veterinarian. After graduating from high school, Andrew attended the University of Tennessee at Martin where he obtained a degree in Agriculture Natural Resources and Business Administration. While attending school at Martin, he worked part time at Benwoody Farm. After graduating in December 2006, Andrew worked at Lone Oaks Farm in Middleton, TN before moving back to Dresden to work full time at Benwoody Farm. In March of 2007, Andrew received his Artificial Insemination certification from Genex. In 2008 and 2016, he went through the Master Beef program with the state of Tennessee. Andrew, his wife Hannah, and two children currently live on one of the farms at Benwoody Farm.